Nove-Noga Connections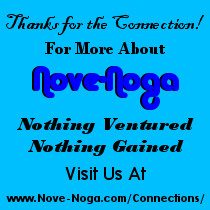 Thank you for Your Connection.
The following links have usable Free Services.
I have tried to note where upgrades are available.
If you are not using a Password Tool, you might want to use KeePass.
Search for KeePass.info (Always find your own links to Security Tools)
I use this Free Tool to keep track of my Passworded accounts.
*-*-*-*-*
The Big Four
If you do not already use these,
I strongly recommend signing up soon.
Curtiss Martin on Google Plus:
https://plus.google.com/+CurtissMartin
Nove-Noga on Google Plus:
https://plus.google.com/+Nove-Noga
Please add these to your Circles and I will add you to mine.
Curtiss Martin on Facebook:
http://www.facebook.com/curtiss.martin.13
The Nove-Noga Fan Page:
http://www.facebook.com/MyNoveNoga
Public Figure Fan Page for Curtiss Martin:
No, not the football player. I am the one dedicated to Free Tools and Opportunities. Follow to see what I support and share.
https://www.facebook.com/CurtissMartinNoveNoga/
Fan Page for Nove-Noga on IBO Toolbox:
Shares from IBO Toolbox and Tips & Tricks to make IBO Toolbox Work for You.
https://www.facebook.com/Nove.NogaOnIBOtoolbox
The Free Means Free Fan Page:
I am Tired of Free for a $ so I started the Free Means Free Initiative.
https://www.facebook.com/FreeMeansFree
I accept all Friend Requests.
If we are Friends, it is easy for you to
Invite me to like your fan pages.
Nove-Noga on Twitter:
https://twitter.com/Nove_Noga
Follow me on Twitter and I will Follow you back.
I also recommend UnFollowSpy.com to Manage your Twitter Account.
http://www.unfollowspy.com/
Nove-Noga on LinkedIn:
http://www.linkedin.com/in/novenoga
LinkedIn is a little pushy about upgrading but I find the free service quite usable.
*-*-*-*-*
*-*-*-*-*
IBO Toolbox
I am a Proud IBOtizen.
*-*-*-*-*
My First Social Network was IBO Toolbox.
http://www.ibosocial.com/Nove_Noga
For Those Interested in Online Marketing,
This is a Great Place to Build Your Networks.
Join and Use IBO Toolbox for *Free.
To Help you get started Visit Our
IBO Tip List.
*-*-*-*-*
Other Networks
This is a work in progress.
I should have more when you come back.
Pinterest:
http://www.pinterest.com/novenoga/
*-*-*-*-*
A Different Kind of Alternative
IBO Toolbox is so much more than a place to do business promotion.
It provides a forum that almost guarantees a response to your publications.
IBO Toolbox Members earn and use advertising credits
to extend the reach of our promotional message.
Learn and Grow with the information shared
By an amazing group of business persons.
You are Welcome to Join Us.
Join and Use IBO Toolbox for *Free.
*Free Means FREE!
*-*-*-*-*-*-*
*-*-*-*-*-*-*
Social Media
*-*-*-*-*
Advertisement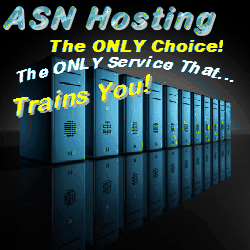 *-*-*-*-*